PETROLEUM INDUSTRY
---
Products for the petroleum industry
Polymers have been used in tertiary oil recovery techniques to enhance oil recovery for more than three decades. Chemical flooding associated with polymers is an important method in tertiary oil recovery technology. By adding polymers to increase the viscosity of the injection water, reduce the tendency of "fingering" or "thrusting" of the injected water, and improve the injection profile to improve the ripple efficiency, and finally delay the "breakthrough" of the injected water, the purpose of improving oil recovery is achieved. Fushun Longfeng has developed a series of products that meet different reservoir conditions by adjusting the molecular weight, hydrolysis degree and molecular structure of polymers according to different reservoir salinity, temperature, different crude oil viscosity and reservoir permeability.
 
The following models are recommended for tertiary oil recovery: 1619, 2420 (Victory II), 2530, 3036.
 
According to the characteristics of the polymer, the crosslinking dose is controlled to crosslink the polymer and the crosslinker underground, and the crosslinked polymer forms a gel to block the macropores to adjust the water absorption profile, improve the ripple coefficient and improve the recovery rate.
 
The following models are recommended for profile plugging: 1815, 2420 (Victory II), 2530, 3036.
 
The following cross-linking agents are recommended for profile plugging: LF-II.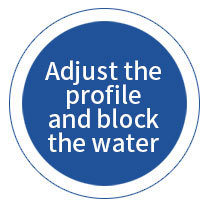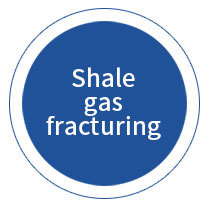 Our polyacrylamide series products can be used as drilling fluid additives. During the drilling process, the rheology of the drilling fluid can be improved, the cuttings can be carried, the drill bit can be lubricated, and the drilling speed can be increased. In addition, it can also reduce drilling accidents, reduce equipment wear, prevent blowouts and shaft wall collapses, and avoid damage to the formation during drilling.
 
The following models are recommended for drilling: 2530, 3036, 3050.
 
The fracturing drag reducer provided by our company is mainly polyacrylamide fine powder products, which are used in the pipeline flow of water-based systems, which can reduce the resistance during flow. When fluid flows through the pipe, there is frictional resistance, which leads to energy loss. To reduce this loss, a drag reducing agent can be added to the fluid. When used in aqueous systems, water-soluble polymers or ultra-high molecular weight polymers are required, and polyacrylamide fine powder has become a widely used drag reducer because of its fast solubility and excellent viscoelasticity.
 
The following models are recommended for shale gas fracturing drag reducer: 2130 fine powder, 2540 fine powder, 3036 fine powder.